COVID-19 has nothing on this law firm. We are open and running as usual. Need a video office visit? We were meeting clients by video conference long before Zoom became the new Skype. We accept credit cards and e-checks. No pen? No problem with electronic signatures. New and established clients continue to call us to file new patent applications. While a couple inventions relate to public health and safety, people are still improving the way we grow plants, build machines, repair automobiles and, sure, entertain ourselves. Necessity will always be the mother of invention. This mother has what your inventions need.
We've got two patent search and applications already in the pipeline. We're negotiating three trademark licensing and consent agreements. Working from home has been seamless because that's been our M.O. from day 1.
Please join me in congratulating Steve for his soon-to-be patented easy to operate non-lethal weapon. This will be the fourth patent for Steve, the first that we wrote. The patent application was allowed on the first pass, just 5 months after we filed, and without expediting. That is a new record for us. Look for it to issue sometime in the next couple months.
Karl, a registered nurse working hard on the front lines keeping us healthy and safe, was just awarded his second patent. This was for his clever Combination Scarf and Vest. It is a common misconception that clothing cannot be patented, but we proved it can. This is the second patent I wrote for Karl. The first was this Sun Shield: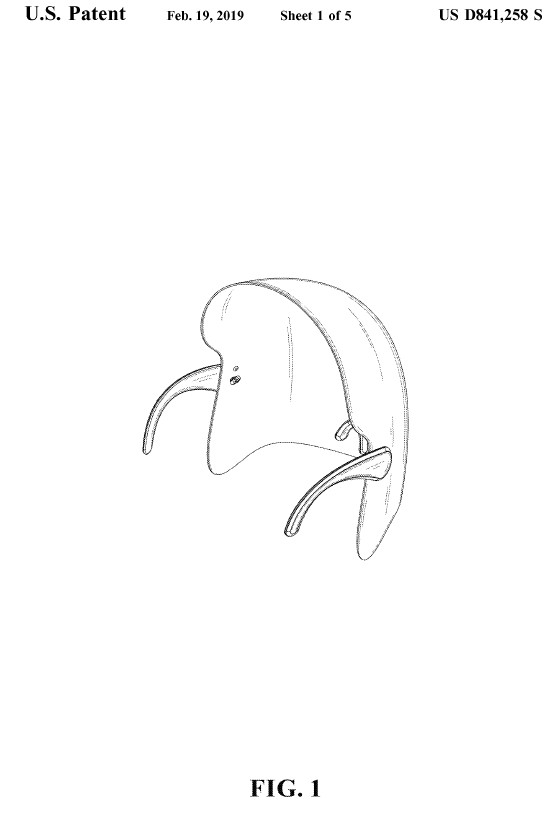 New trademarks this week go to S.L. for her home organization business, and to Nick and Lidia for their outdoor recreation service. Congratulations!
Do you have a product or a service that helps make the world a better place? All ideas large, small, serious and frivolous are welcome. We can all use a little frivolous right about now.
Need help deciding whether a patent or trademark is right for you? We are open and running as usual. Call or email Lesley today.