The law firm has sure been busy. We have prepared and filed two new patent applications for a returning client. We applied for over a dozen new trademarks. Several happy clients received their patents and trademarks. We continue to fight for others. Thank you to all our clients for the opportunity to represent them.
While the blog was quiet, I actually took a field trip to the Mother (Ship) of Invention. If you ever wondered where your patents and trademarks come from, here is the U.S. Patent & Trademark Office–in all its spectacular illuminated glory: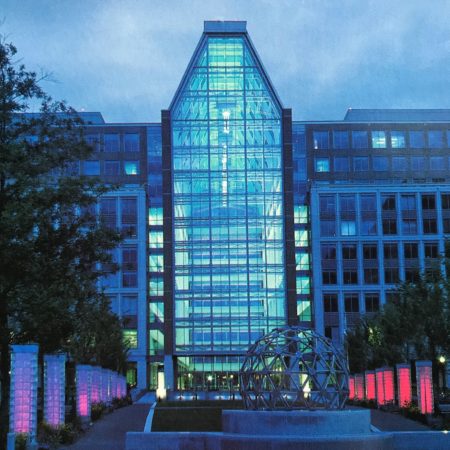 If you ever find yourself in greater DC, definitely make time to visit Alexandria. It's a 30-minute, $3 Metro ride from downtown DC. Historic Old Town is beautiful and well-preserved. Do not miss the Hollensbury Spite House: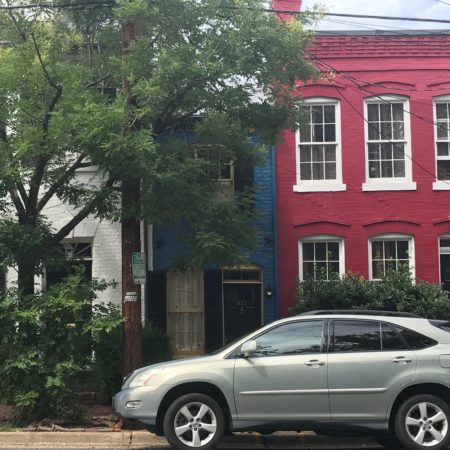 Ride the free trolley up and down King Street. Or, you can explore on foot. For some reason, the guide books overlook the Patent & Trademark Office. I have no idea why. Well, it's time we rectify that, don't you think?
Just steps from the King Street Metro station, the PTO itself is a sleek and modern office building. It looks nothing like the limestone and marble monoliths that populate Capitol Hill. It has a 12 story glass atrium. If you go at night, be sure to catch the light show. The Patent Office has a well-curated, interactive, and family friendly and free, museum. At the National Inventors Hall of Fame Museum, you can see a patent examined by George Washington, working models of inventions going back 150 years and some fun brand mascots you may recognize from your childhood. Jolly Green Giant and Sprout, Elsie for Elmer's Glue, the Michelin Man, anyone?
Can you recognize a counterfeit basketball?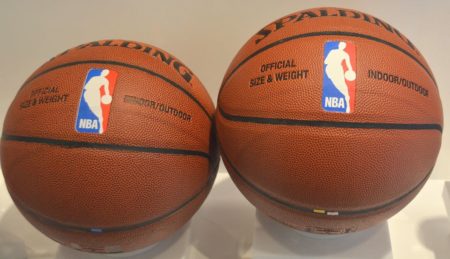 For diehard invention fans, there is a library, too, where, yes, you, too, can do a patent search:
You do not have to be an inventor, or a patent attorney to enjoy the PTO. If you find yourself in Washington with a few hours to spare, go check it out!